Adventure and Reprieve in the Whites
Backcountry Skiing and Yoga retreat
FEBRUARY 15-17, 2019
A carefully curated weekend of both adventure and reprieve. This women's retreat is an opportunity to dial back, to return to nature and to yourself. Join us.
Injury prevention workshops

These workshops bring Hilary and Lindsay's expertise as Doctors of Physical Therapy to the forefront. We believe many injuries stem from a lack of understanding of one's own body mechanics. To remedy this, we offer a variety of sport specific, interactive learning opportunities.
Group Retreats
Summer, fall, winter 2018/19
Are you a Maid of Honor planning for a Bachelorette Party? Are you coming up on a milestone birthday? Or looking for a unique way to celebrate an event or a person over a weekend long retreat? Work with us to make memories and get outside.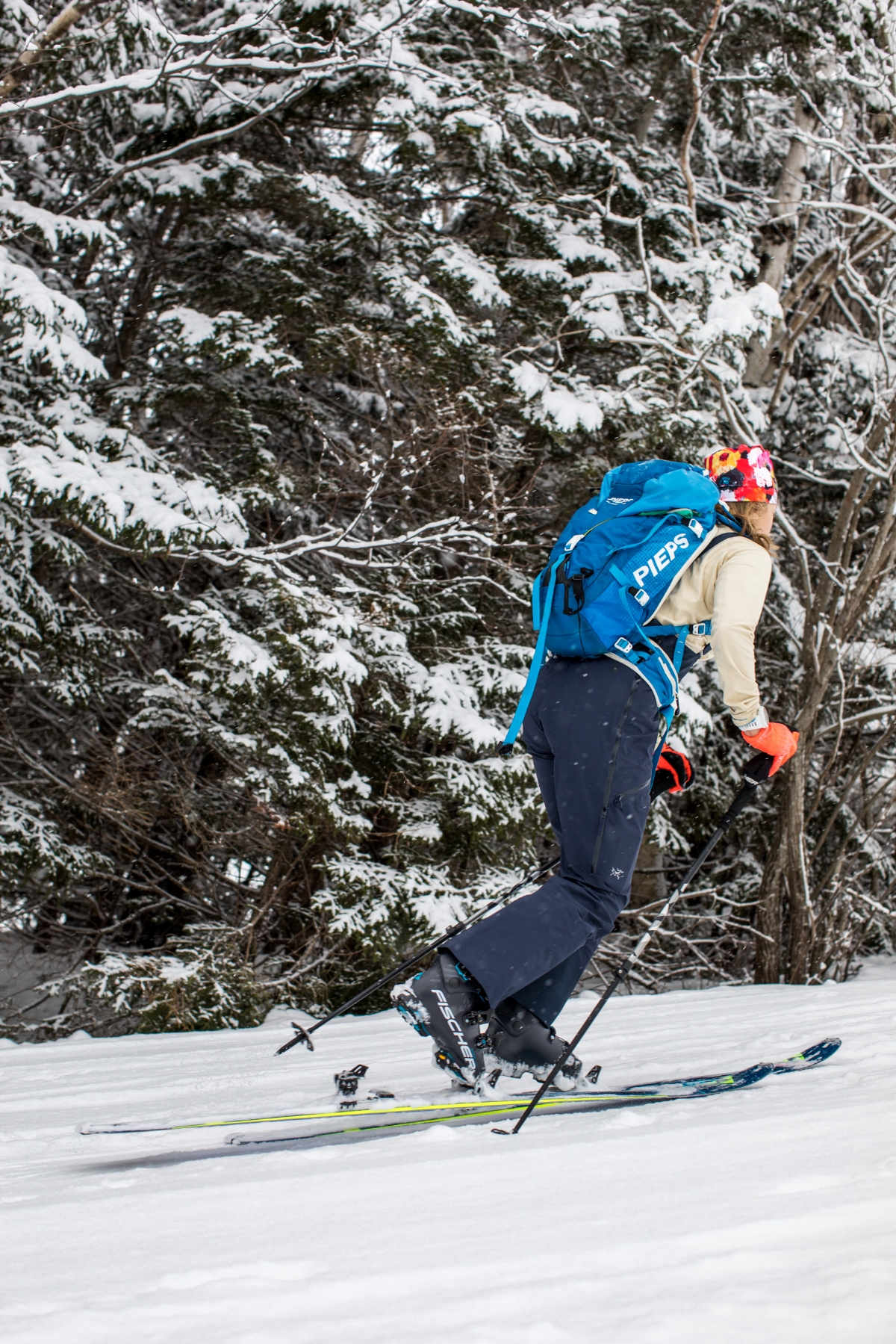 A Cozy Abode
Home base for the retreats is Donovan's Point, a home situated on a lake at the end of a winding dirt road in Mt. Washington's backyard. You will feel a comfy sense of a home away from home. This is the perfect place to settle in after a day of frosty effort on the trails. Featuring a communal kitchen, fireside yoga, family style meals and warm fluffy beds, Donovan's Point does not disappoint.
Injury Prevention
Injuries can occur when the body is fatigued, unbalanced or used repetitively with poor alignment. As Doctors of Physical Therapy, Lindsay and Hilary are on a mission to instill a new self awareness of the body to prevent injuries before they occur. Education about anatomy, biomechanics and self assessment while performing your sport can set the body in motion for success and safety. Whether you are joining us or a retreat or for a workshop, you will come away with a greater knowledge of your body.