INJURY PREVENTION
Your body provides a gateway to nature and bliss. We fuel, clothe and live with our bodies everyday but often overlook a real connection with it. Pain or injury brings our focus inward but why wait for a negative force.
Lindsay and Hilary are on a mission to teach about body awareness and how to connect with our stunning machines that are OUR OWN. The retreats and our workshops are centered around this principle
A weekend of adventure, bliss and education
Retreats
The winter backcountry skiing and yoga retreat is for a group of women to share an experience of moving out of comfort zones, recharging at an intimate home through yoga and learning how to care for their bodies to allow for these experiences.
Workshops
The workshops comprise an educational lecutre and hand out on anatomy, biomechanics and how they relate to the topic at hand. Instruction on exercises and tools to prevent injuries. We can tailor the focus to any specific sport or group. A successful format has been: lecture, exercise instruction and a group trail run in a 2-3 hour block.
The workshop can be a stand alone or if it fits into an already established event than we can come to you. For example - a 2 hour workshop as part of a Ultra Running Camp.
Sporting Clubs - running, skiing, hiking, etc.
Teams - high school and college level
Women's Health
Retreats
Camps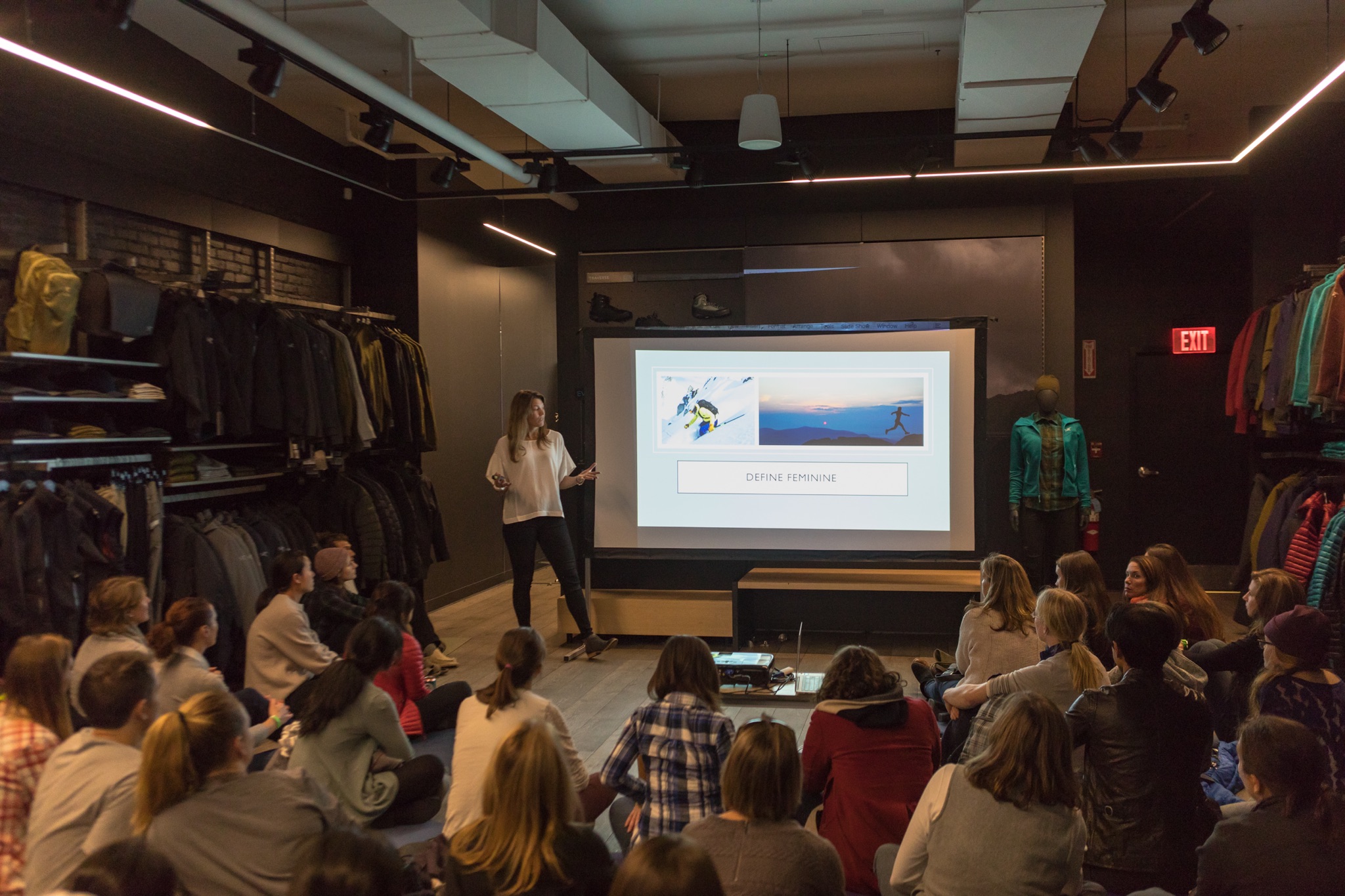 PResentations
The presentations are designed to share experiences and education through visual delivery.
Injury prevention - skiers, runners, hikers
Women's Health
Posture and how it affects EVERYTHING